Human Resources Development Specialist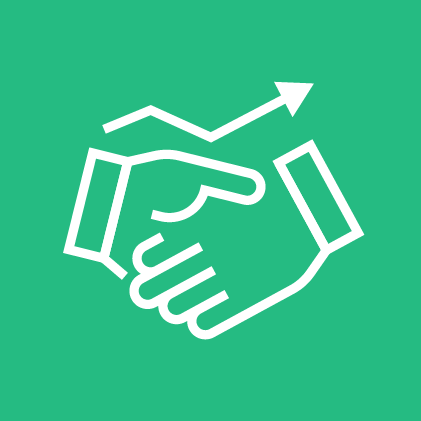 We are seeking for an experienced Human Resources Development Specialist to reinforce our People team mainly with regard to employee relations. In this area you will work mostly ensuring the development, engagement, motivation and the overall employee experience.

OUR PEOPLE TEAM
We're a collaborative team with the mission to help build a groundbreaking company and inspiring our people to live our values and grow with us. We foster our consciously inclusive culture by empowering individuality and building teams that thrive together. All this to make us a brand that people dream to be part of.
Who are we looking for?
• An experienced mid-level HR professional, having worked in a growth company;
• Experience coaching teams, adopting a collaborative and inclusive approach;
• Experience in partnering with senior leaders and managers, with an ability to communicate effectively, influence and make impact on employee engagement and employee relations;
• Think holistically and contribute to the definition of compensation and benefits policy;
• Knowledge of core HR concepts and how they connect (e.g. learning and development, compensation and incentive practices, performance management, Portuguese employment law etc);
• Able to propose solutions to problems in a structured and creative way, challenging the status quo;
• Excellent presentation skills – able to present complex and detailed information in a visually clear and compelling way.
Key Responsibilities
• Support the career development process;
• Support to managers in all areas of HR employee engagement;
• Contribute to the definition of compensation and benefits policy;
• Plan and organize events and activities to ensure employees connection and engagement;
• Support the induction program for new employees;
• Help to create, deliver and support several HR processes;
• Spread WIT's values and culture throughout the company.
Requirements
• BSc or MSc on Psychology, Human Resources or related;
• Minimum 3 years of experience in HR roles focused on employee development/relations;
• Experience in executive search for roles related to Software field, is a plus;
• Excellent communication skills and strong organization;
• Must have excellent problem-solving skills;
• Must be self-motivated and able to multi-task;
• Fluent in English.
Additional Information
∙ Position Type: Full-time
∙ We offer a competitive compensation package as well as an environment conducive to personal and professional growth
Apply now